4 events,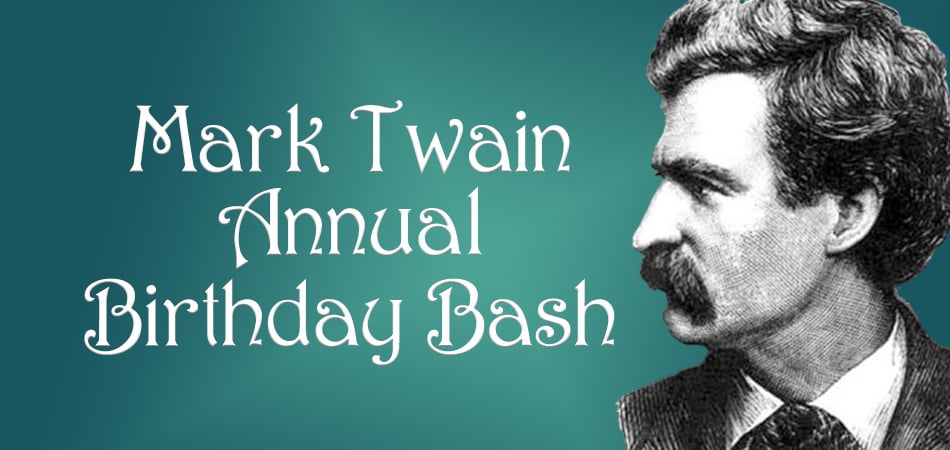 Tom and Becky ambassadors invite children to their annual old-fashioned Birthday Party in celebration of Mark Twain's Birthday. Join the Mark Twain Museum's Tom and Becky ambassadors as we celebrate Twain's 189th Birthday with a celebration for children with a variety of crafts including decorating party hats, wooden ornaments, and beaded necklaces. Old-fashioned games include…
The 2023 9th Annual Mark Twain Museum Beard and Mustache Competition You can enter to show us your Stache or Beard either in person or virtually in the Mark Twain Museum Beard and Mustache Competition. Registration to compete includes submission of a photo of your beard or stache and your $5 entry fee for each…
Join the Mark Twain Museum as we celebrate the start of the Holiday Season with the Annual Lighting of the Christmas Tree and Boyhood Gardens outside Twain's Boyhood Home on Hill Street. The Salvation Army Brass Band welcomes you to the event at the Main Stage beginning at 5:00 pm with traditional holiday music, followed…
1 event,
The Bourbon Trail Comes to Hannibal! Join us for Spirits and Sarcasm event to be held at the Rialto Banquet Hall in Hannibal.
1 event,
The Mark Twain Home Foundation invites you to join us for special holiday evening tours of Mark Twain's Boyhood Home on Saturday evenings beginning the Saturday following Thanksgiving, through the weekend preceding Christmas from 5:00 to 7:00 p.m. Beautiful trees and vintage ornaments will adorn the home, decorated by volunteers and sponsors. A free event…